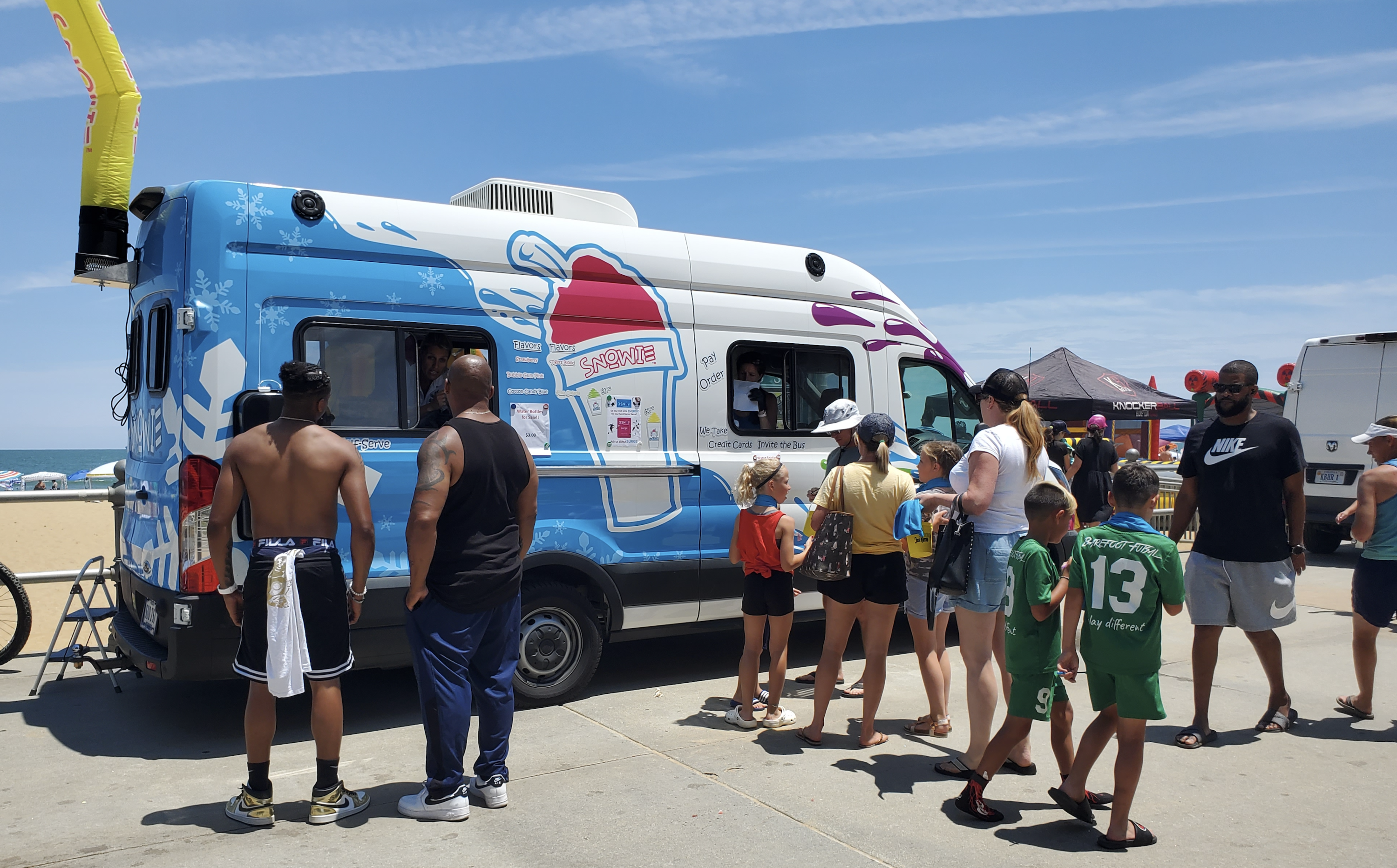 Product Title
Snowie757 is a Veteran Owned company in the Hampton Roads Community. We have one focus and that is bringing the best possible Shaved Ice to YOUR Doorstep. Whether that is to your family, business, or organizations......INVITE The SNOWIE Van, Kiosk or Expo Set-Up!!! - Michael Schwarting, Owner
Check out our Instagram for more!!
Shaved Ice!! Just what the Coastal Virginia Community WANTS!!
Snowie757 is a Veteran Owned company in the Hampton Roads Community. We have one focus and that is bringing the best possible Shaved Ice to YOUR Doorstep. Whether that is to your family, HOA, business, or organizations......INVITE The SNOWIE Van, Kiosk or Expo Set-Up!!!
What Customers are Saying
Book an Event
There are many ways to enjoy a Snowie! You can invite the Snowie Van to your party or
fundraiser, visit us at one of our Kiosks open daily throughout the summer, or rent a shaver and enjoy the fun all weekend long!
- M. Paul
Looking for a shaved ice truck rental?
Look no further than the Snowie757 Van! We cater to birthday parties, company functions, festivals, sporting tournaments, schools, fundraising events and more! Please submit the form below and we will get back to you
within 48 hours with a quote for your event!
- B. Newhart
The Cool Part of Summer!
Whether you are looking to invite the Snowie Van, or try one of our 80 flavors at the Snowie Kiosks, Snowie757 has got YOU Covered!
- R. Davis